A note about this piece:
This was written for a submission to A3 Review's 'Windows' themed issue, whose word limit was 150.  Though not accepted, I had a challenging kind of fun telling this true story in a extremely short form.  Check out their neat publication!
---
Arresting Reflections
By Erika June Christina Laing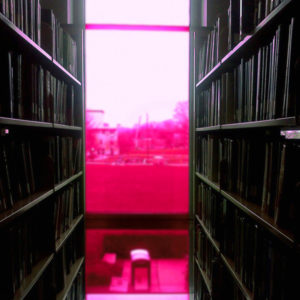 I sit at the desk by the window in the most secluded part of the library, a young lady and her chemistry books. The only other person nearby is a man browsing.
My intuition, "HE doesn't belong here! He's too old! Slob! Dumpy! Doesn't fit!"
My cognition, "WHAT is your problem? You are stereotyping! The worst! What do you know? DO YOUR HOMEWORK!"
Ninety minutes go by.
I need a break; I look at the ceiling-high pane of glass and observe my reflection. He's there, an arm's length behind me, between two stacks of books, stroking himself. Panicked, I pretend not to notice… but he knows. He goes faster. He finishes, into a book. Re-shelves it.
Hurriedly I pack my satchel to leave. Waiting in line to report the incident, he walks by flashing me something even worse than he already had: a smile. The bastard got away with it.