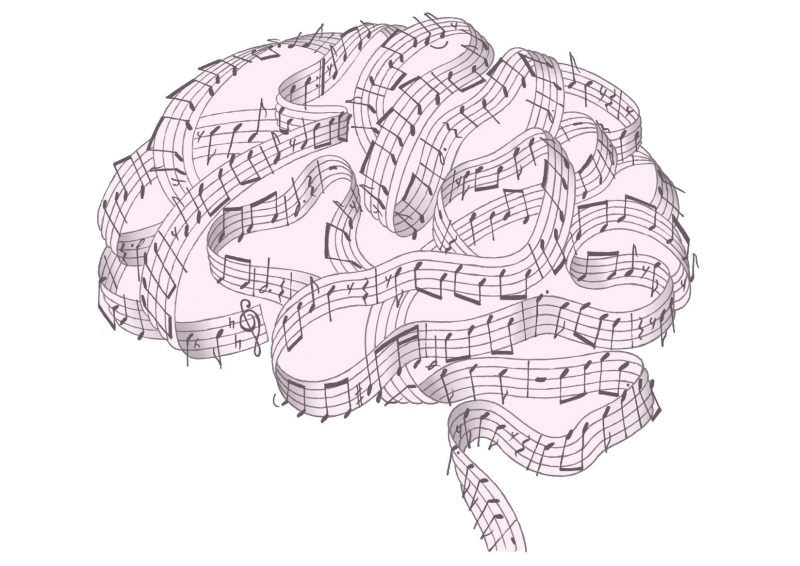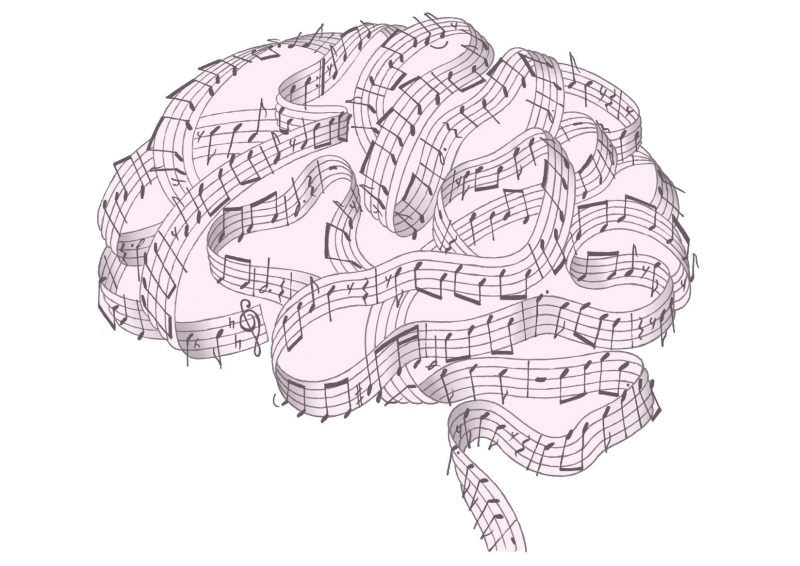 'Saved by the Scene' Promotes the Healing Power of Music
By Erika June Christina Laing
Originally published on First Angel Media ~ 05.19
Friedrich Nietzsche once said, "And those who were seen dancing were thought to be insane by those who could not hear the music."
Here is a man that is famous for his 19th century philosophical musings on nihilism, yet many don't know that he suffered great pain and mental illness throughout his life, severe migraines from childhood, psychiatric disturbances, and depression. Fewer still know that one of the ways he coped with these obstacles was music. He started composing classical works at the age of 10, rubbed elbows with Wagner and Liszt in his 20's, and generated more than 50 original pieces during his lifetime. "My melancholy wants to rest in the hiding places and abysses of perfection," he wrote, "that is why I need music."
Nietzsche was not so much a nihilist himself but rather one who explored the potential impact of its radical skepticism on humankind. He predicted that by the 21st century, worldwide culture would be suffering generalized gloom and perilously increasing levels of anxiety, anger, and terror. Now that we are here, it seems he was on to something. Recent reports from the National Alliance on Mental Illness reveal that in the U.S., 1 in 5 adults experience mental illness in a given year1, and also that suicide is the 10th leading cause of death, the 2nd if you narrow the age range to ten to thirty-four2. Now is the time to turn the tide. Perhaps, as it did for Nietzsche, one solution lies in music.
Advocating music as a sovereign remedy for mental illness is precisely the aspiration of Pittsburgh concert photographer Amanda Baker, co-creator of Saved by the Scene, an organization whose central tenant is that being part of a music community heals. In collaboration with Jana Lee Macheca, founder and owner of First Angel Media, this project came to fruition in just three months and is appropriately making its formal debut during May, Mental Health Awareness month. It's launch features a video documentary exploring the topic as well as a benefit concert to take place on May 31st at Howler's.
"I've never done any of this before," Amanda said. She told me all about the history of the project and her big plans for its future as she prepared dinner for her family. The petite thirty-two-year-old whisked around the kitchen barefoot, choosing spices to generously coat a large rump of meat sizzling in a pan, using tongs to arduously flip the monster over browning it on all sides, and standing on her tip toes to reach for a slow-cooker on a high shelf. She is a mother of four married to her high school sweetheart, and she is a whirlwind of persistence capped with a genial smile. She teaches her kids about music and introduces them to artists that helped her get through her own tough times. One loves Foo Fighters, another Queen, her oldest Tool. She herself wore a Counting Crows tee as she cooked, as we conversed.
Just a few years ago, Amanda couldn't have imagined the bustle of creative activity that now exists in her daily life. She had been artsy as a young girl, one who loved to sing and who performed in over sixty plays and musicals, but in her twenties, she entered a period where she struggled with depression, alcoholism, and a rampant addiction to Adderall that kept her from living the life she wanted to live.
"I hit rock bottom in July of 2015 and something in me snapped," she said. She knew she needed to make some changes. "I didn't have any credit, I had no money saved, I had nothing."
She and her husband scraped together what they had and moved their family from rural Franklin, PA, to Pittsburgh, where Amanda quit her vices cold turkey.
"It actually ended up making me develop Type II Bipolar Disorder," Amanda said, "because my body was in such shock when I came off of it and I had been going through cycles for three years of having it for two weeks and being really up, and then not having it for two weeks and being really down. It kind of just stuck that way."
Her recovery was slow and difficult, but she persisted, listening to music along the way to keep her afloat.
"Music has always been a savior for me. At a lot of points in my life, it was the only thing that made me feel anything because I had gotten to this place where I just felt completely numb about everything in my life. I didn't even want to sing anymore. Listening to music was the only thing that could bring me back from all that."
But the development that really helped her thrive was one of community and active creative expression, which she found through the Pittsburgh music scene. Her journey was an unexpected one that started with a job as an underground cable locator. She drove all over the city every day, blasting the radio.
"I started listening to 105.9 The X in the morning, and [the show] "Abby on The X". I would win stuff from [Abby] so much that her and I ended up developing this weird phone relationship," Amanda reminisced.
Though she won concert tickets aplenty by calling in to contests, one time, Abby set aside tickets for Amanda preemptively. As a thank you, Amanda gifted Abby, who is a musician as well as a radio host, with a framed photograph of an abandoned penitentiary's medical ward. The photo was one of Amanda's favorites from her early explorations behind a camera lens; she had no idea that one of Abby's metal bands had a style motif of vacant asylums.
Abby was thrilled with the gift and let Amanda know; just in that moment, Amanda sensed some kind of synergy and seized it.
"I took a shot in the dark and said, "If you need a photographer…,""
After that, Abbey asked her to literally take shots in the dark, as a photographer for The Studio X Takeovers, live concerts that take place at the radio station. Concert photography, notoriously difficult thanks to dim lighting and moving targets, turned out to be an activity at which she proved to be a natural. Before long, at one of the Takeovers she met Jerry Mulligan from Twist of Fate Productions. She went out on another limb and handed him her business card. They hit it off and he immediately recommended her photography skills to Jana of First Angel Media, who brought her on board as a regular contributor of concert photography. From there, Amanda began to blossom. Now she takes photos at concerts nearly every week and is singing again, possibly joining a band, and even exploring becoming a manager for another.
"Being involved in this community has changed my life," she said. She clasped her hands together with a clap for emphasis, "I never thought that I would be doing something that I love for a living."
The idea for Saved by the Scene started with a conversation with a friend who had a similar experience of overcoming a mental health crisis thanks in part to the scaffolding of the music community. The conversation made Amanda realize the power of camaraderie in healing. With the kernel of an idea, she made a post to her social media in March of this year.
She wrote, "I have met so many people personally since becoming involved with this little niche of our world that have experienced the same levels of trauma and internal battles and have felt "saved by the music" in a sense. If you have a story . . . please feel free to message me. Let's show them who we are and what this city and this music has done for us."
She began getting responses within minutes.
One said, "Music is a gateway to the inner mind," another, "No matter what I did or do for my mental health, music is a huge part of my recovery process." Of the scene, one wrote, "The music community is the only reason I feel involved in this city at all."
Amanda said the number of responses she received was overwhelming, "Within fifteen minutes I had fifty messages from people, and I was like, "Holy shit, this is way more than I was expecting!""
Bands offered to be involved, designers offered to help with promotional materials. With all the enthusiasm and support, she decided to grow the idea. She teamed up with Jana and the First Angel Media crew, and the concept quickly began to take shape.
"I wanted to do a two-part thing. First, I wanted to do a documentary interviewing people that are involved in the local music scene here in Pittsburgh, people that have struggled with mental health issues and where this scene has really helped them conquer their issues. Not just musicians but anyone working in the music scene here."
Interview guests include Jana, who is also a photographer and music journalist, as well as singer Nick Musick from Skarlett Sky, lead guitarist and vocalist Johnny DiCarlo from Never Wake, and the entire band Oceans to Ash. They came together to have an open-minded discussion about the mental health issues they have faced, and the ways that belong to a music scene has helped improve their lives. The issues are varied, from depression, addiction, and anxiety, to PTSD and deep grief from spousal death.
Amanda conducted the interviews, with Fernando De La Cruz of Ambriek Creations behind the video camera. Interviewing is another new activity that Amanda never thought she'd find herself doing but one which she takes the responsibility of with a passion. She binge-watched music and mental health documentaries to develop her techniques and even redesigned an area of her basement in which to host the filming, creating a space both comfortable and stimulating with a curtain backdrop of bright yellow, grey, and purple and seating of cushy goldenrod velvet. Even from afar, one can sense from photographs and the trailer that this project has been deeply fulfilling for all involved, lending an extra air of excitement to its completion and release expected in May.
The second prong to the Saved by the Scene launch is the live music event on May 31st at Howlers entitled "Unchained!". This unique event promoted by Twist of Fate Productions will showcase an eclectic mix of music from the region, including performances by Jess Klein and the Good Time, Old Game, Chronicles of June, and Holy Rivals. They will be collaborating across their genres of folk, rock, grunge, and metal to bring a focus on music's power as a tool for healing, especially live music.
"I cannot stress enough how much live music is therapy for me," Amanda said. "You feel it, the sense that all of these humans are gathering, being in time with each other, it's an experience. Especially if it's a band that a lot of people have really connected to in some way."
Her intuitions are not wrong. Research conducted by Johanna Sänger at the Max Planck Institute in Berlin has shown that the brain waves of two guitarists playing together actually synchronize with one another during performance3. It is a result that Sänger expect plays out in a variety of contexts, including active listening to music and any form of coordinating action through communication, "especially when the activities need to be precisely aligned in time," she says.
This is just one way in which music has been shown to have neurological effect. There are many others, as well as an entire field of music therapy that aims to improve lives through interventions such as lyric analysis, improvisational music playing, active music listening, and songwriting, all of which activate neural circuitry across the entire brain, like a massage for the neurons. Benefits have been shown for depression, trauma, and schizophrenia just to name a few. Music has also been increasingly brought into nursing homes where Alzheimer's and dementia patients that can barely communicate are brought back to uncharacteristic alertness for a period of time when they listen to music from their youth. The music reactivates old neuronal pathways left untouched by the plaques and tangles of their disease, and even alleviates symptoms of geriatric anxiety and depression for up to eight weeks after discontinuation of music-specific therapy sessions4.
Community belonging is another quality that Amanda considers beneficial about being a part of a music scene.
"I think that having some kind of sense of community period is super important for human development and human growth and recovery," she said.
She's quick to cite recent groundbreaking research into the effect of social support on addiction in rats. In these studies, it has been shown that rats are less likely to self-administer heroin and methamphetamine when they are allowed to be a part of a strong social rat network. Research by Dr. Marco Venniro at the National Institute on Drug Abuse has even shown that when a previously addicted but now rehabilitated rat is given a choice between the drug and a social interaction with others (in other words, a recovered rat is given an opportunity to relapse), this rat is more likely to choose to be social over self-administering the drug, except when the social contact is delayed or in some way made negative5. Of course, more research remains to be conducted and also human social needs are more complex than that of the rat, but still this research highlights basic neurological connections between social and mental health, and the adverse effects of isolation.
Being that both music and community have myriad benefits for brain health, it is a reasonable hypothesis that the combination of the two can have a tangible impact, and that is why this cause is so important to Amanda and all those who have been involved in developing this project from an inchoate idea to a fully-fledged organization. Amanda said Pittsburgh has been the perfect place to germinate this seed.
"I have not met one person in this scene so far that I didn't thoroughly enjoy working with, that wasn't just completely welcoming and supportive. Musicians plug for media and promotions companies [and vice versa]. Everybody shares everybody's stuff. It's such an amazing group of people."
With everyone's support, she and all involved hope to have a well-attended show on May 31st, the proceeds from which will benefit People's Oakland, an organization that helps people that have struggled with addiction and mental health by providing holistic support with free daycare services, yoga classes, and gym and community activities.
"They really get people actively changing their lives. They do offer mental health counseling and all that, but they also offer other programs that I feel could benefit from some monetary assistance," Amanda said, "I feel very passionately about dealing with the root cause of issues. I didn't want [the beneficiary] to just be a crisis hotline. I wanted it to be something that really supports the whole healing process."
"We are also doing a Chinese auction [that includes] band baskets," she said. The band baskets are filled with merchandise from local bands who can drop off their goods in advance. To encourage participation, any band that drops off merch gets a ticket to a special raffle, the first prize winner receiving a promo photography shoot with Jana, and the second prize winner receiving a live concert photography shoot with Amanda herself.
In this era, when mental health is at an all-time low and tragedies are published daily, it seems more important than ever to cultivate whatever spirit of community we have available to us. In particular for musicians, a group especially vulnerable to stressors that induce anxiety, depression, and addiction6, it is of critical importance to lean on the support of the community that surrounds them. In Pittsburgh, awareness is growing in grass-roots fashion, in the form of local blogs like Of Music & Mind and wellness workshops hosted by country artist Angela Autumn. Now, Saved by the Scene adds to the momentum in an ever-growing fashion, as Amanda envisions it is just at the beginning of its journey.
"This is not going to be a one-time thing. It's my baby," she said. "I'm so in, I'm all in head over heels for the music community here."
Her enthusiasm shines as she carries a lantern for all those struggling in the dark as she once did. And it could be anyone, you, me, even Nietzsche.
And by the way, another of his famous quotes?
"Without music, life would be a mistake."
A sentiment with which I think we can all agree.